Cybertech is among the cyber industry's foremost B2B networking platforms featuring cutting-edge content by top executives, government officials, and leading decision-makers from the world of cyber. At XM Cyber, we are excited to see you at Cybertech Midwest 2019 in Indianapolis on July 24-25.
"XM Cyber answers the key question that others cannot: 'Are your critical assets really secure?'. During our initial conversations with clients, it quickly becomes evident that we do things differently than all the others in our space. The event will be a unique opportunity to learn, connect, network, and make business happen at the forefront of innovation," said Steven Milanesi, Director of Sales, North America, XM Cyber.
We're looking forward to presenting XM Cyber to our peers, to security professionals and to industry analysts, and showcasing the HaXM platform. Stay tuned on July 25! Rich Gardner, Principal Security Architect, XM Cyber will talk about Automated Purple Teaming.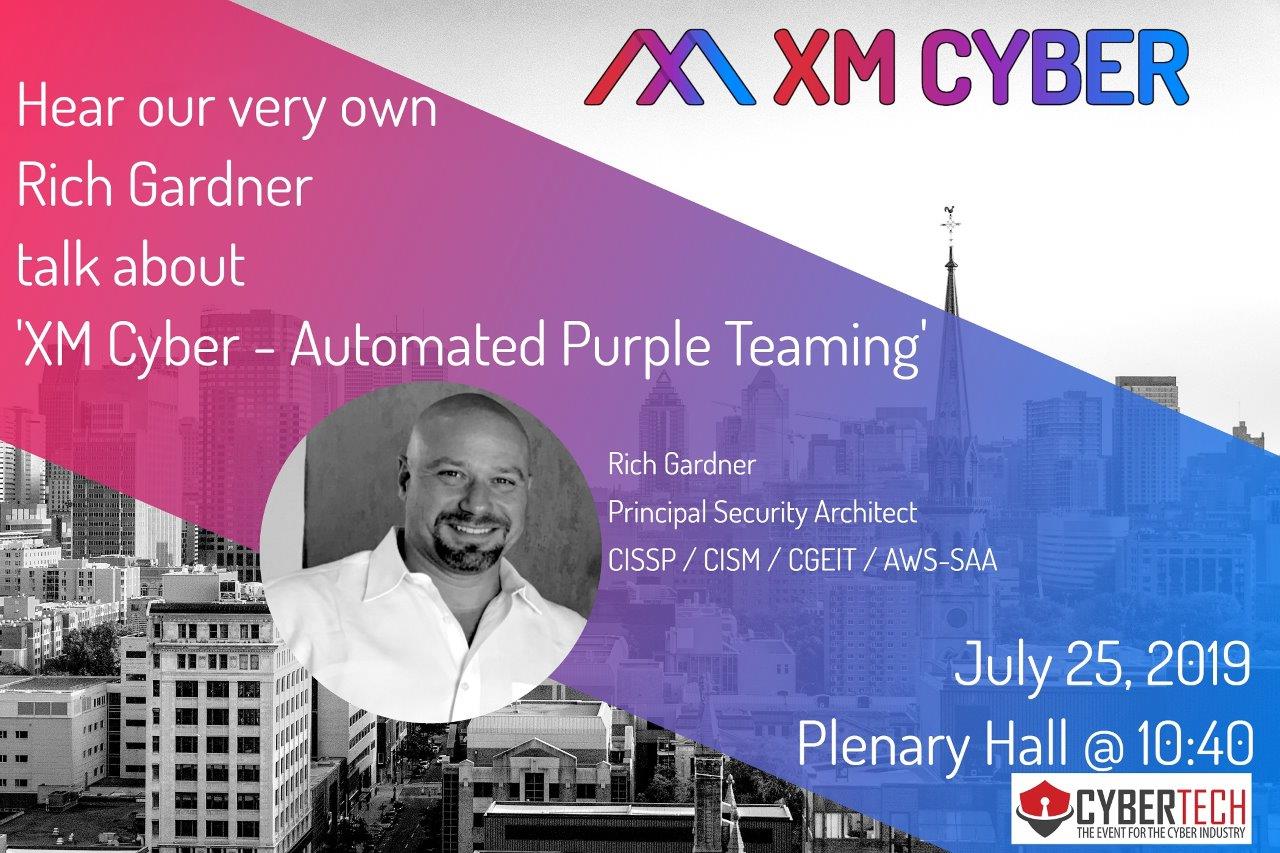 Cybertech Midwest highlights an exhibition and conference featuring all the latest solutions, innovations, and state-of-the-art content from the world of cyber across a wide range of sectors. It features regional masterminds behind some of the most innovative cyber technologies and solutions—from startups to corporations.
About XM Cyber
XM Cyber provides the first fully automated breach and attack simulation (BAS) platform to continuously expose attack vectors, above and below the surface, from breach point to any organizational critical asset. This continuous loop of automated red teaming is completed by ongoing and prioritized actionable remediation of organizations' security gaps. In effect, HaXM by XM Cyber operates as an automated purple team that fluidly combines red team and blue team processes to ensure that organizations are always one step ahead of the cyber-attackers.
About HaXM
HaXM by XM Cyber is the first BAS platform to simulate, validate and remediate attackers' paths to your critical assets 24×7. HaXM's automated purple teaming aligns red and blue teams to provide the full realistic advanced persistent threat (APT) experience on one hand while delivering vital prioritized remediation on the other. Addressing real user behavior, poor IT hygiene and exploits, the full spectrum of scenarios is aligned to your organization's own network to expose blind spots and is executed using the most up-to-date attack techniques safely, without affecting network availability and user experience.
Come meet our XM Cyber team at booth A9 and find out first-hand about our latest developments.
Click here to schedule a meeting.
Related Topics